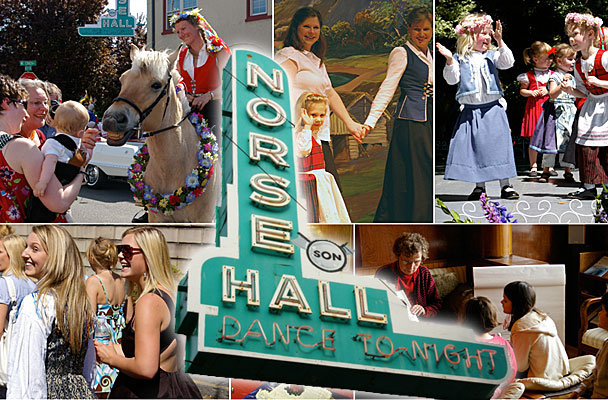 VELKOMMEN HJEM! WELCOME HOME!

SONS OF NORWAY GRIEG LODGE 2-15 – BRIDGING GENERATIONS SINCE 1910
NEW EVENT
On Friday, February 28th, Grieg Lodge will host an East Coast Swing Social Dance at Norse Hall from 7:00 p.m. to 11:00 p.m. to raise money for its kids dance group, Leikarringen, and two schools it supports, Buckman Elementary Arts Emphasis School and da Vinci Arts Middle School.  Admission is ten dollars and the gate will be split between the three programs above.  Also included in the event will be swing dance lessons, performances by youth dancers, and the Oslo Lounge will be open!  So, come kick up your heels on February 28th, bring your friends and support three great programs!
Alt for Norge starts at 6PM – no charge to access bar.
Grieg Lodge is the Portland chapter of International Sons of Norway. From our very beginning in 1910, Grieg Lodge has been all about service, fraternity and celebrating Norwegian and Nordic culture (old and new!) Whether your family has been here for five generations or five weeks – or you just think Norway rocks – Grieg Lodge is the place to get in touch with your "inner Scandinavian." Based at Norse Hall, our home since 1928, we are an all-ages, all-volunteer, non-profit fraternal organization dedicated to community service and social, cultural, educational and humanitarian pursuits. Norwegian heritage is not required to join Grieg Lodge. Our community bonds are based on our mission of service, fraternity and an interest or background in Norwegian or Nordic culture. Click here for more information…
PORTLAND'S HISTORIC NORSE HALL – HOME TO MEMORIES & DREAMS SINCE 1928
Norse Hall was built and dedicated in 1928 by Norwegian immigrants, members of Grieg Lodge, and has served the Lodge and the community as a home and cultural center ever since. Located just across the Willamette River from the city's downtown core in the vibrant Lower East Burnside neighborhood, Norse Hall is among the last remaining original 'ethnic halls' in Portland. It features one of the finest ballrooms in town, a large stage, two dining rooms and kitchens, spacious meeting room, beautiful library, Nordic arts showcase and comfortable lounge. The building was designed by well-known Portland architect Elmer Feig, and covers a quarter of a city block at 111 N.E. 11th & Couch Street. It is available for use by the community on a private basis. Click here for more information…